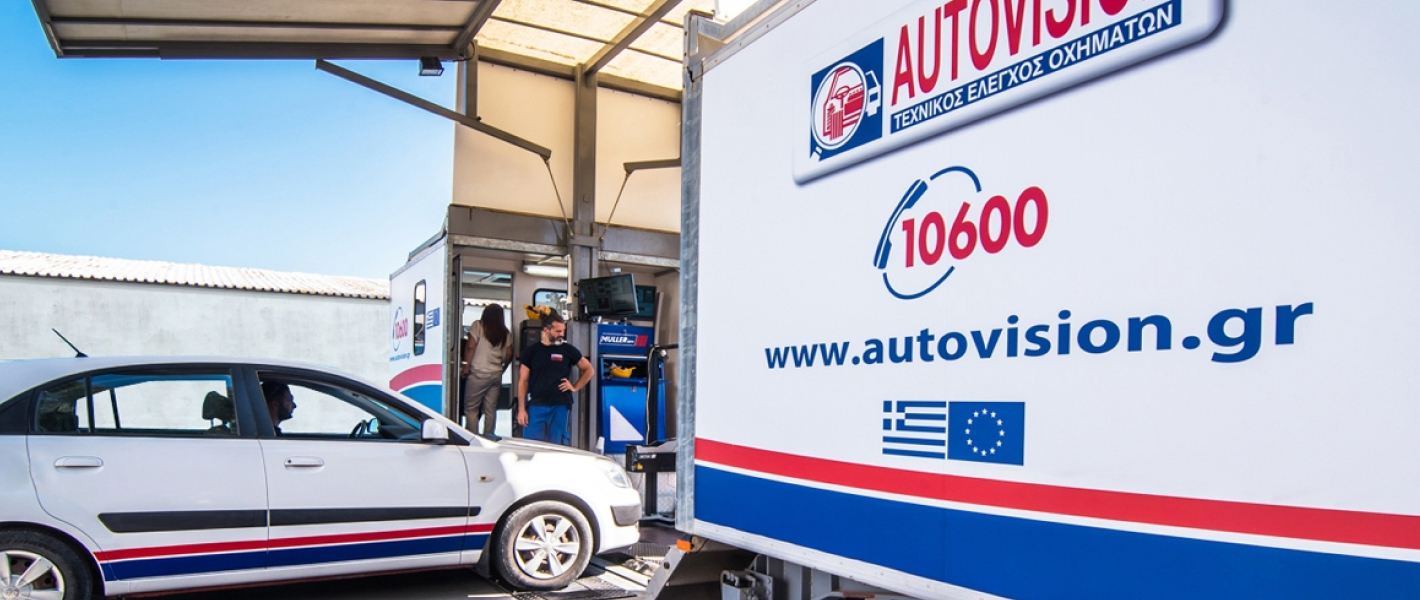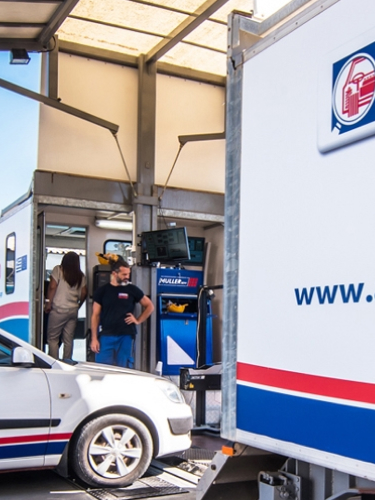 AUTOVISION, the largest network of Private KTEO centers in Greece, is once again in the lead
ROADWORTHINESS TESTING MOBILE UNITS
Roadworthiness tests through the mobile units of Autovision
AUTOVISION, the largest network of Private KTEO centers in Greece, is once again in the lead as it operates two roadworthiness testing mobile units, authorized by the Regions of Attica and Southern Aegean for the islands of Attica Region, the Cyclades and the Dodecanese.
These are two fully equipped mobile units that carry out tests on passenger-carrying vehicles up to 3.5 tonnes of gross weight and two-wheel vehicles, by specially trained inspectors.
Roadworthiness tests at the mobile units of AUTOVISION are carried out according to a call schedule issued successively by the competent Regions.
For more information on these Autovision mobile units, call at 10600.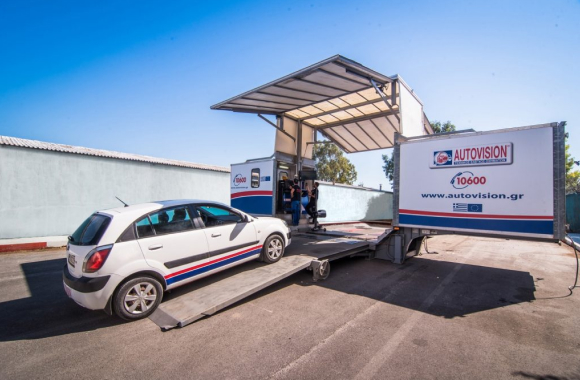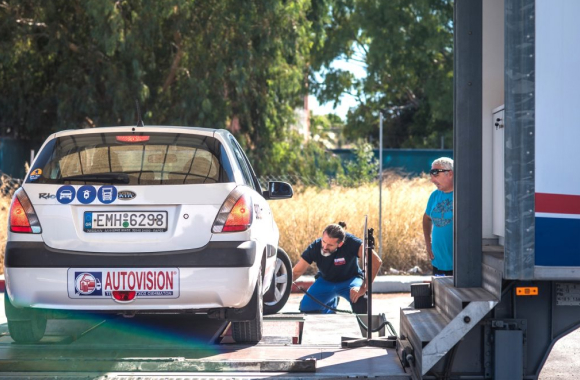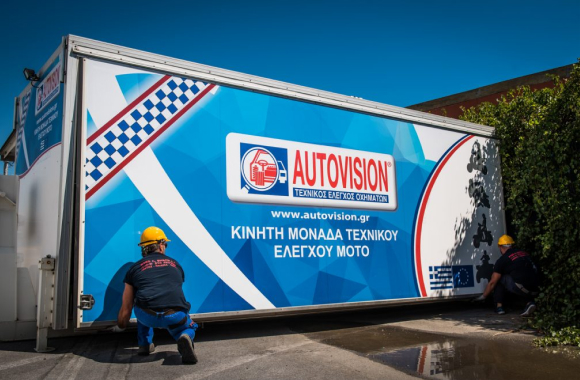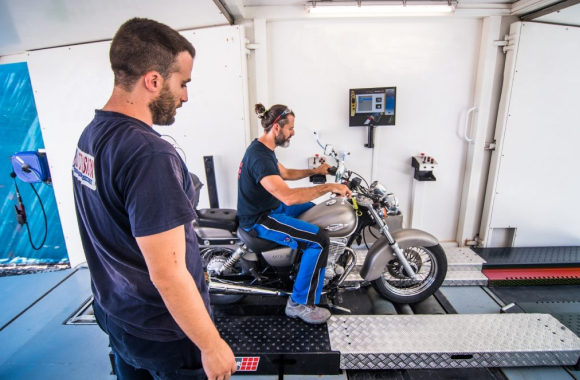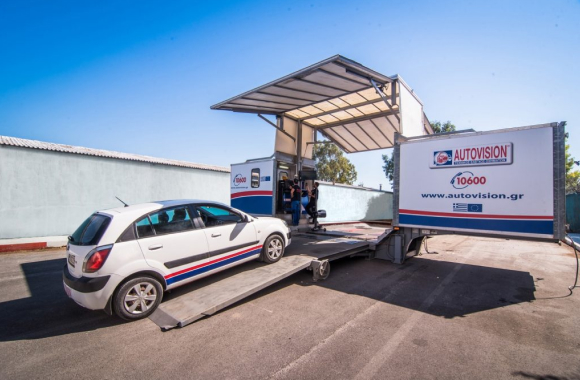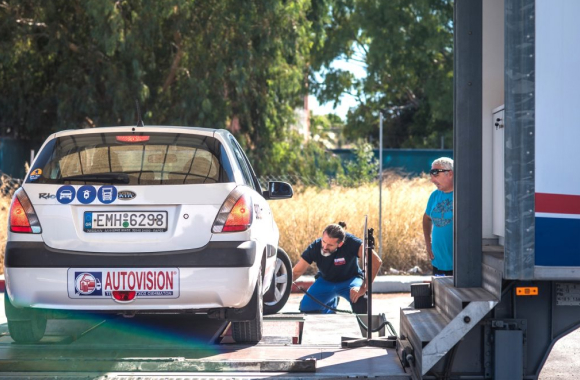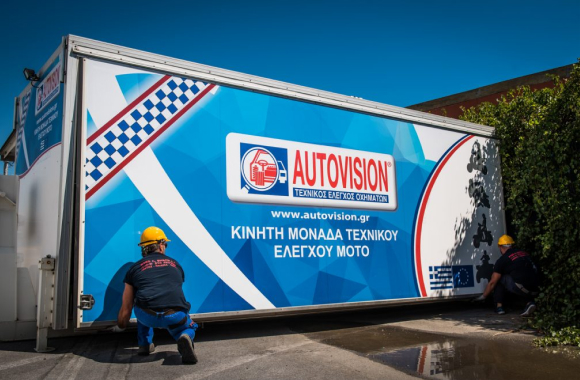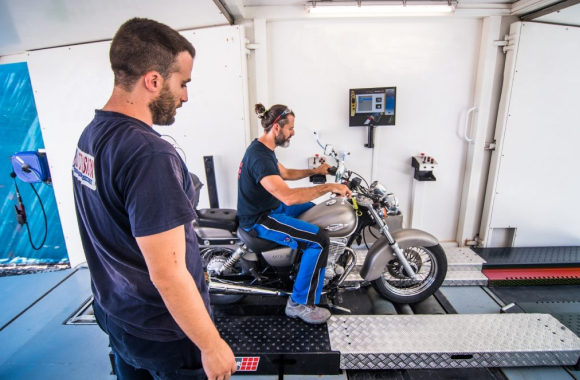 Call schedules
AUTOVISION  mobile units will be located from 10/07/2023 at Milos,  Mitakas  in order  to carry out roadworthiness tests on passenger-carrying vehicles and  trucks up to 3.5 tonnes of gross weight and two-wheeled vehicles.
Necessary documents
The following documents should be provided by the interested person In order to carry out a test:
Vehicle registration certificate.
Identity card or passport or driving license of the person who brings the vehicle for testing.
Contact details of mobile units
In order to schedule a testing through the Autovision mobile units, you can contact at the following numbers:
Located at Mitakas, on the Provincial Road Adamantas-Pollonion, Milos P.O box  84800
Monday – Friday:
08:00 – 16:30